Stoneware Plates: Our 2022 Picks
By Bridget Reed
Feb 18, 2022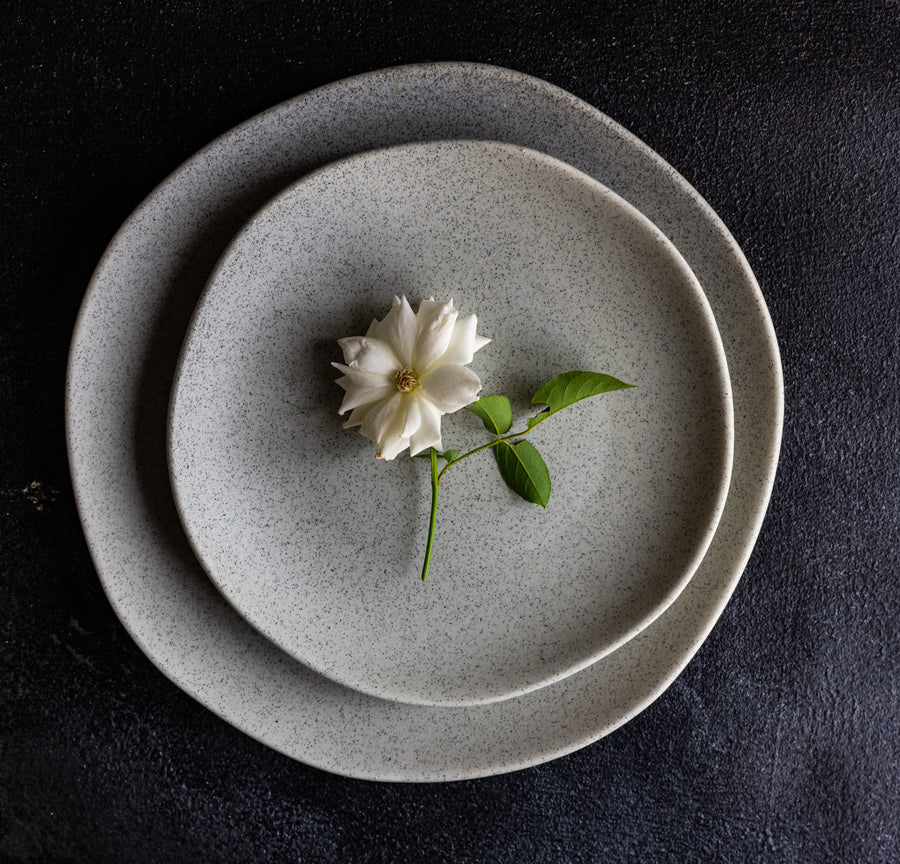 As with anything else in life, it all comes down to the details.
So when it comes to creating the ultimate table arrangement for a meal — whether it be for a weekday dinner or milestone celebration — you will want to get all the details right.
When it comes to setting the table, there are many different pieces to consider. First, there is the table itself. Then, there is the stoneware plates to serve up the food on. And of course, you will need to make sure those go hand in hand with the other little details like flower arrangements and placemats.
But of all the items to consider, choosing the best dinnerware sets is most important. And of all the pieces that come in the sets, you will want to make sure you have picked the best stoneware plates out there. Not only should they look great and last a long time, but should make you excited to put your cooking class skills to use and whip up some delicious meals so they can be put to good use.
When it comes to making food taste its best, presentation is the last and often most overlooked step. But Michelin star chefs all agree that finding the right plates to serve our meal on is key to winning over the hungry guests at the table.
So to help you have that picture-perfect dining table, we have rounded up our 2022 picks for the best stoneware plates to get. From indulgent but worthwhile splurges to ones that the everyday household can use, here are the best stoneware plates to add to your kitchen collection.
1. The One That Is Extra Durable
One of the perks of choosing a stoneware plate is that it is a material that is known for its durability. There is nothing worse than one of your plates crashing from slippery hands or getting knicked against the corner of a wall. So one of the best picks for stoneware plates is the one that is extra durable and resilient.
This way you will be able to use these plates on an everyday basis and not have to worry about breaking or scratching really fragile tableware. It also makes stoneware plates a kid-friendly option too and allows the whole family to eat in style.
2. The One That Is Resistant to Extreme Temperatures
Usually, you need to be careful with stoneware plates in extreme temperatures. But there are some that are actually designed to be stuck in the oven. This is great for those wanting to keep parts of a meal warm or stick it in the freezer until you want to serve it up the following day. 
While you should always air on the side of caution, getting stoneware plates that are designed to cope with extreme temperatures is always a must and a great convenience for your meal planning.
3. The One That Has a Rustic Design
In general, stoneware tableware tends to give off a more rustic and casual vibe. And it is actually one of the reasons why stoneware plates have become such a trendy household item to have. One of the best stoneware plates to have are the ones that are purposely crafted to give off that farmhouse vibe and use a range of beautiful rustic colours.
The best part about the rustic design is that it really allows you to mix and match your plates. This means that you can have a stoneware plate in a range of hues such as cream, mushroom or even rust. The mismatched vibe will really lend itself to the overall atmosphere of the table and the creations you make in the kitchen.
4. The Ones That Come in a Set
Sometimes you do not want to spend all your time searching for the perfect assortment of tableware to go with your stoneware plates. That is why one of our top picks is the stoneware plates that come in a complete tableware set. This means that you will not only get stoneware plates in multiple sizes but likely an assortment of bowls as well.
While some people have fun shopping around for unique stoneware plates, others find joy in just being able to make one purchase and get the complete assortment of everything they would need.
5. The Ones That are Hand Crafted
While getting stoneware plates that are made by local artisans tend to come at a greater cost, you certainly do get more value for your purchase — and your money goes a lot further. For example, you can get a stoneware plate made by a local artisan in Nepal and know that your purchase is not just supporting your dream tableware design, but is also going towards supporting the livelihood of an entire family.
An extra bonus for this is that purchasing local artisan stoneware plates also gives you a great story to tell at the dinner table. Chances are no one else in the world will have one like yours! Plus, your food will naturally taste better on a plate that is doing good for the world.
6. The One That Is Sustainably Made
There are some stoneware plates that are actually made from recycled clay and delivered in recycled packaging. Why wouldn't you want to get a stoneware plate that is also helping save the planet? 
Plus, these stoneware plates come in a stunning earth design that is very much in style right now. These stoneware plates make it easy to mix and match with colours and also make your meals look stunning when served up.
Dinner Is Served
We could go on and on about the best stoneware plates to choose from in 2022. Picking six was hard enough to do. But proves that there are plenty of options out there that align with personal styles, values and budgets. Banquist offers the best kitchenware, from chef-approved knives to dinner plates and more. Be sure to check out our selection.
From stoneware plates that make the world a better place to ones that come in a convenient collection, you will be able to present your meals on the best type of tableware available.
Sources:
16 Clever-Approved Dinnerware Sets | Architectural Digest
The 11 Best Dinnerware Sets for Serving Up Supper in Style| Southern Living
 10 Best Dinnerware Sets of 2022 - Top-Reviewed Plate and Dish Sets | Good Housekeeping
Share This