News & Advice
Online Italian Cooking Classes
By Bridget Reed
Dec 6, 2021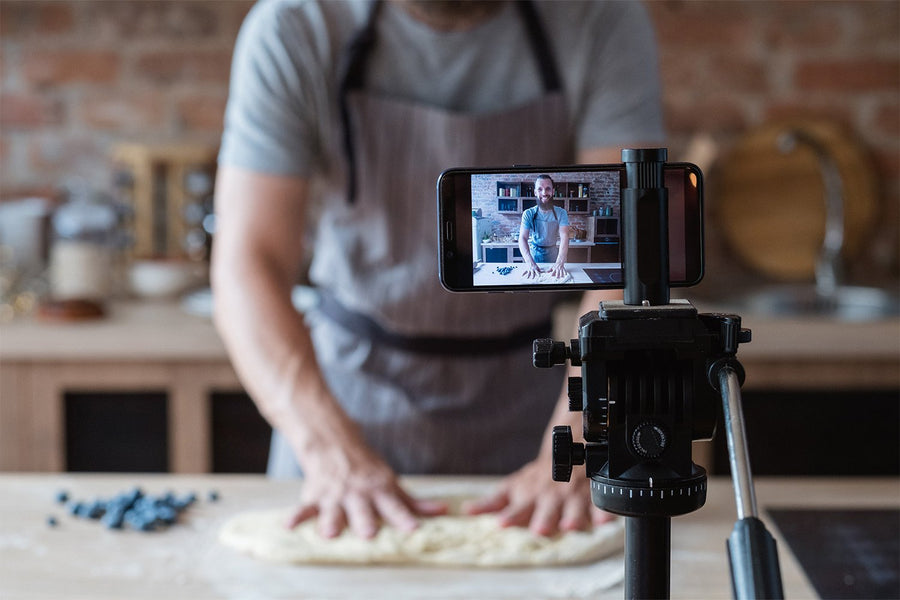 One of the most sought-after cooking classes to take is Italian cooking classes, with simplistic and delicious dishes that are a great starting point for anyone's culinary journey. Who wouldn't want to learn to make pasta and cook with the best Italian chefs?
Prior to all the travel restrictions being imposed, taking a cooking vacation to Italy was becoming one of the most popular types of trips to book. But now, that trend has shifted, with some of the biggest food trends for 2021 being cooking classes online with a kit.
While Italy may be hard for some of us to still get to, we can all access the great culinary delights of this country online with a common testimonial being that you can still learn a lot from cooking classes online.
If you are considering taking an online Italian cooking course, which we wholeheartedly recommend, then there are a few things that you should be prepared for in advance. That is why we have rounded up everything to know about online Italian cooking courses and how to get the most out of them.
Making Pasta Takes Practice
To perfect anything requires practice. And when you take a pasta-making class with an online Italian cooking course, you will quickly discover that practice truly does make perfect. 
The ingredients needed for pasta are quite simple—flour and eggs are really all that's required. But the magic comes down to the kneading process. Your online chef will help you perfect this technique so that you can create the perfect spaghetti or ravioli.
Perfect the Eggplant Process
Italians love pasta and they also love eggplant. This vegetable is considered to be one of the most challenging items to cook because there is a thin line from perfection to a mushy disaster. 
This is why online Italian cooking classes are so beneficial because you will learn how to cook eggplant with all the tips and tricks that the master uses. For example, eggplants need their own breathing space, so a golden rule with Italian chefs is to never stack the eggplants on top of each other.
Flip Pizza Like a Pro
Another dish that you can learn to make in an online Italian cooking class is pizza. Just like pasta making, the key to the perfect Italian pizza is all in the dough itself. You will learn how to mix, knead and flip a pizza crust like a pro, and discover how simple is often best when it comes to traditional Italian pizza. 
These types of classes are often a really fun one for the whole family to do together, where your kids can make their own pizzas for dinner that night and be proud of their Italian cooking accomplishments.
Cooking Is a Social Event
Learning to cook is not just a skill but a social experience as well. Italians are some of the most social people in the world, with their warm and welcoming family spirit making the country so special. 
And while a cooking class online is virtual, it is still full of this same spirit that makes you feel welcomed and connected. You will still experience the warm spirit of the Italians during these classes and may even make a few friends during the process too.
The Cooking Is Just as Fun as the Eating
Cooking in Italy is not just a means to an end—it is an art form that is meant to be enjoyed. Each step of the process should be a delightful one and is best enjoyed with a glass of delicious Italian red wine in hand too. 
When you take an Italian cooking class online, you will discover the joys of being present and in the moment, taking your time to perfect each step, and savouring the entire experience. The cooking portion is just as delicious as the eating portion when you take an Italian cooking class online!
 Ciao and Buon Appetito
 Signing up for an online cooking course has never been easier than it is today. With a range of excellent Italian chefs having launched their courses online and special collaborations with Michelin Star chefs who send you a food kit in advance of the course, these experiences will provide you with a true taste of Italy that will leave you simply craving for more. 
Sources:
Food Trends for 2021: Cooking Along With A Kit | Forbes
Five Top Cooking and Foodie Vacations in Italy for 2019 | Forbes
What I've Learned from Cooking with Chefs Online | The Guardian
Share This