News & Advice
13 Easy and Quick Dinner Ideas To Make (2021)
By Bridget Reed
Dec 7, 2021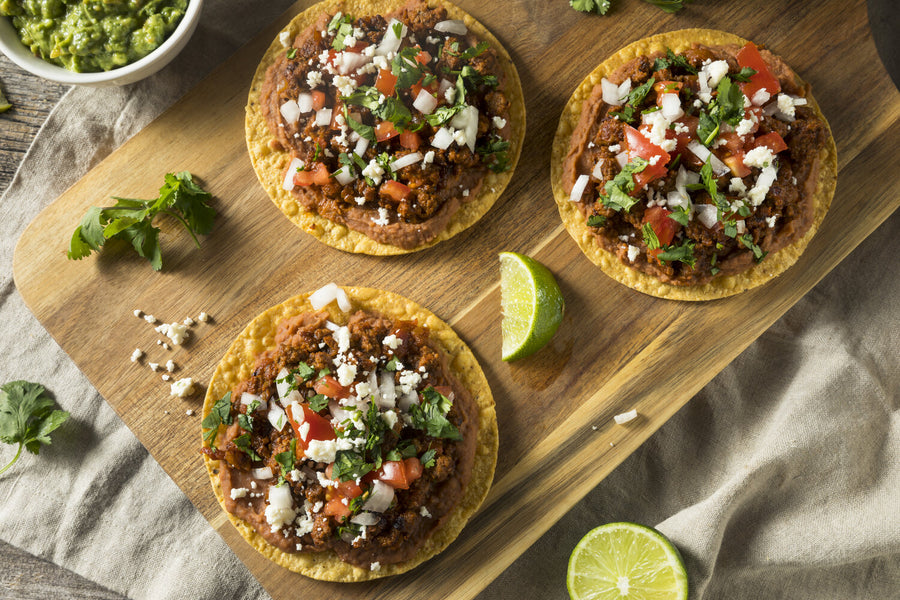 Cooking the same recipe on repeat can get boring. Banquist is making it easy to spice up your kitchen life with quick and easy dinner ideas to make in 2021. You will learn from the best chefs and never have to make a boring meal again. In fact, your family will be wanting your cooking for dinner tonight after mastering some of the recipes on this list. Forget about pizza takeout.
Especially with so much uncertainty continuing this year in terms of where we can go, where we can eat, and how much we need to social distance with local regulations around the pandemic, it is smart to have some extra dinner ideas up your sleeve.
With access to a range of amazing online cooking classes, you can enhance your culinary skills and also get new ideas for how to plan for weeknight meals. Many of these cooking courses will give you exclusive video tutorials so you can re-watch and take your time mastering your favourite dinner ideas. 
Plus, as an added bonus, Banquist will also deliver the ingredients you need for each recipe straight to your door.
This means that cooking your meals will be easier than using an egg slicer to slice mushrooms. Talk about a simple night in the kitchen.
So for easy dinners that the whole family—kids and adults both—will love, check out our quick and easy dinner ideas and let us know which ones you love the most.
1. Baked Feta Pasta
This dish just requires you to put everything into one dish to come out with Italian perfection and is a great easy dinner idea. In fact, this recipe has been making the rounds on social media too. 
All you have to do with this recipe is set the temperature, bake the feta and tomatoes while the noodles are boiling, and add in the magic touch of a few Italian herbs. The Italians always knew that mastering simplicity would go a long way with phenomenal cooking results, which is exactly what this dish does.
2. Salmon With a Honey Glaze
A lot of nutritionists say that you should be eating salmon at least once or twice a week because of the incredible nutrients it fuels your body with. And the best news is, cooking salmon is incredibly easy. So we won't be surprised if this becomes one of your favourite go-to dishes to make. 
All you have to do is make the honey glaze, drizzle it over the salmon, place the salmon on a sheet pan and stick it in the oven for around twenty minutes. Then, you are all finished. Top it off with a lemon garnish and your family will be so impressed with how quickly you could whip up such a beautiful looking dish.
3.  Black Bean Tostadas
Switch up Taco Tuesdays for tostada Tuesdays. This dish is so simple as it only requires five ingredients, including tortillas, avocados, black beans, cheese, and salsa. Assemble, stick in the oven, and take out a few minutes later. 
The best news is, it will be easy to whip up another batch if the first round of tostadas are as popular as we know they will be.
4. Slow Cooker Chicken
This kind of dish is an easy dump and walk away type of dinner. All you have to do in the morning is put all the ingredients of this recipe into your slow cooker, set the timer, and let the machine do the rest of the work during the day. 
Great for working families who simply want to come home to a prepared meal, this slow cooker chicken recipe is a sure winner when it comes to a quick, tasty and healthy dinner.
5. Chicken Fajitas
The Mexicans really have mastered the art of making simple and flavourful meals. This chicken fajita dish is so easy that all you need are the chicken, bell peppers, red onion, and fajita spices. 
After you cut it all up, throw it on the skillet and let it sizzle on high for around eight to 10 minutes. From there, heat up some tortillas on medium heat and let everyone at the dinner table make their own fajita wraps. Minimal effort for maximum result with this dish.
6. An Easy Shepherd's Pie
Want to make your dinners for the week really easy? Why not make two dinners in one go? With an easy Shepherd's Pie recipe, you will be able to let the oven do most of the hard work and have plenty of leftovers to go into the freezer for the next day's worth of dinner too. 
Meat, peas, and potato is all this dish really is. And as a bonus, it is sure to warm everyone up at the dinner table too during those long and dark UK winters.
7. Stuffed Bell Peppers
While this dish looks like it would take time to make, it really is pretty easy. Just get a collection of bell peppers of every colour, stuff with cooked rice, beef, and cheese, and stick straight into the oven. 
In a matter of minutes, you will have an Instagrammable looking dinner that took you no time or effort at all to make. Plus, it is a recipe that is well balanced and ensures you get your veggies, protein, and carbs all in one go.
8. Adult Grilled Cheese Sandwiches
If you are after a comfort food type of dinner, then adult grilled cheese sandwiches are the way to go. All you need is a fresh loaf of bread, a mixture of gourmet cheeses such as brie, gouda, or blue, some spinach, and tomatoes. 
Put all the ingredients between two slices of bread with butter and stick in the panini maker for a couple of minutes. You will have a sophisticated-looking sandwich that is worthy of a place on your weekly menu.
9. Fish Tacos
If you can't decide between a Mexican or seafood dish for dinner,  just combine the two for this easy and quick dinner dish. All you have to do is cook the fish with some Mexican spices, grill some corn, mash up some guacamole and warm up some tortillas. 
You can then make a self-serving station in the kitchen for everyone to come in and assemble their own fish tacos.
10. Vegetable Mac and Cheese
Sneak in some vegetables into this comfort food dish and it will be a huge hit with both the kids and adults at the table. Slice up squash and leeks as well as mixing in some peas into a standard mac and cheese dish and put it all in a casserole dish to bake for half an hour. In just a few easy steps, you've transformed a boring mac and cheese into a gourmet dish.
11. Chicken and Pasta Bake
Cheese, chicken, and pasta? Yes, please. All you have to do with this recipe is combine pre-cooked pasta and chicken, tomato sauce, and cheese into a large casserole dish and stick it in the oven. What will come out is a gooey dinner that is served best alongside a simple caesar salad.
12. Vegetable Lasagne
Every family should get to enjoy a lasagne dish for dinner at least once a week. Plus, it is just so simple to make. 
All that is required is a bit of prep work, such as cutting up the vegetables and making the lasagne sauce, and the oven will do the rest of the work. This is a dish that you can also prep before work and simply stick in the oven when you get home so your family can still enjoy it fresh.
13. Sweet Potato Curry
Add some serious spice to your mid-week dinner menu and the family will be raving about this flaming dish. Curries are super simple to make because you simply just need to add all the ingredients into a large pot and let it stew, much like a soup. 
And while the curry is cooking, heat up some garlic naan bread to accompany the dinner dish. Make sure to be generous with the spices on this one too.  
Conclusion
These thirteen quick and easy dinner recipes are a great way to alleviate your work-week stress and also help you master your culinary skills. With a range of recipes from around the world, your weekly menu will be anything but boring at home and provide your tastebuds with delicious flavours from countries far and wide. What dinner will you be serving tonight?
Sources:
51 Easy Kitchen Hacks That Will Change Your Life | CBS Chicago
Family Meal Recipes | BBC Good Food
Share This