chefs
Alex Bond, Michelin-Star Restaurant, Alchemilla
By Bridget Reed
Jan 18, 2022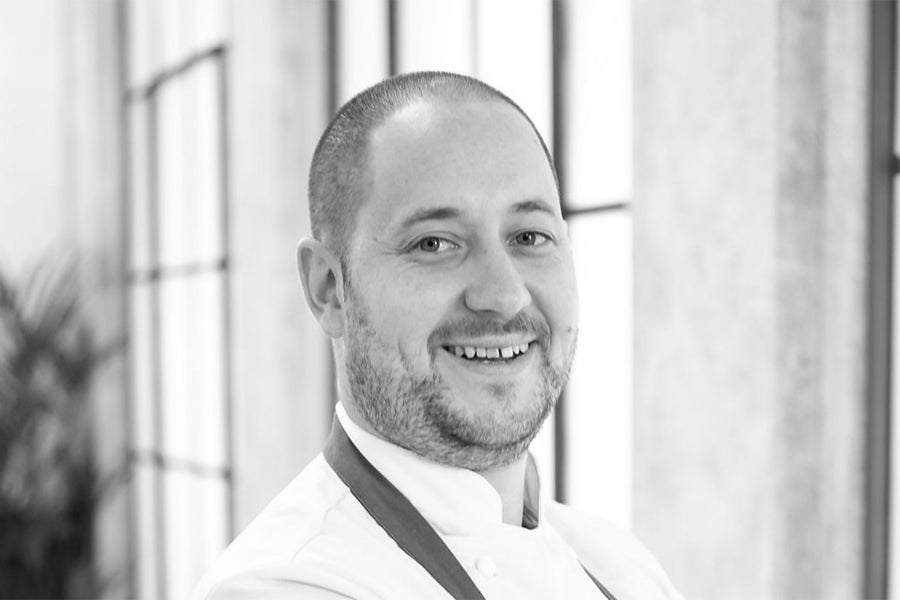 If you haven't yet heard of Alchemilla by now, you either aren't from the UK or you have seriously been living under a rock.
Alchemilla is a plant-based Nottingham establishment that has reinvented the way vegetables both look and taste, and people have been going crazy for it since the restaurant first opened its doors in 2017.
Led by Michelin star chef Alex Bond, the restaurant was created inside an old converted Victorian coach house. Now, guests are treated to a one-of-a-kind atmosphere where the passion for food is absolutely ablaze.
The restaurant itself offers either a five, seven, or 10-course tasting menu where vegetables take the stage. And now, you have the chance to learn how to make a few of these dishes at home with our latest online cooking class, Michelin Star Magic with Alex Bond.
Celebrity chef classes have taken off lately, with the world's best chefs now sharing some of their cuisine creations and culinary tricks with others who are passionate about improving their skills in the kitchen and re-creating fine dining experiences at home.
And with Alex now offering keen foodie fans the chance to cook alongside him virtually, you can bring a small taste of the magic of Alchemilla into your own kitchen.
Who Is Alex Bond? 
Before we dig into more about the amazing cooking classes led by Alex, we thought you should get to know the man underneath the apron a bit more.
Here are some fun facts that to know about this proud Yorkshire man who has worked his way up into legendary status in the culinary world.
He Has Trained With Other Michelin-Star Chefs 
Alex credits much of his success to his mentors who shared their knowledge with him when he was just getting his start with his culinary career. Training with two-time Michelin star chefs at Winteringham Fields gave him the basics he needed to excel.
He Asked for a Job at a Restaurant He Once Dined At 
A true fan of fine dining and exceptional cuisine, Alex once wrote Restaurant Sat Bains and asked for a job to work there after having one of the best meals of his life. The move paid off, as he got himself a trial shift that then led to a full-time gig working under the legendary Paul Foster and Gareth Ward.
He Has a Sweet Spot for Vegetables 
If you can't already tell from the type of menus he creates at his restaurant Alchemilla, Alex truly loves vegetables and has fun putting them into the spotlight. While he doesn't mind the occasional meat or fish dish being served up to patrons, he prefers to wow them with plant-based dishes that enable the restaurant to put nothing to waste.
He Is a Television Star 
Not only has Alex won himself numerous accolades for his culinary skills and ventures, but he has also recently competed in the Great British Menu BBC competition. His vibrant personality you may have seen on television is the exact same one you will get in his on-demand video tutorials during his cooking classes too.
What To Expect in Alex Bond's Cooking Class 
With Alex being such an exceptional chef, it is such a tasty treat to get the chance to participate in one of his cooking classes.
Here is everything you can expect when signing up to learn to make one of his three-course meals.
You'll Be Treated to the Finest of Everything 
Alex's online cooking class can be organized to cater for up to six people per household, meaning you can make it the ultimate Friday night evening with friends or family. After you decide on the date on which you want to participate, you will then get to also decide if you want to match the meal with a bottle of red wine chosen by Alex as well. Chefs really do know best and we certainly recommend saying yes to the addition of wine.
Your Ingredients Will Come Fresh and Prepped 
One of the more unique offerings of this type of cooking class is that we do all the hard work in sourcing and preparing the ingredients you will need for Alex's class. In fact, we make sure that you will be working with the exact same ingredients that Alex uses during his class. Then, you will get a box of fresh ingredients delivered to your door with no additional prep work required—except logging in to his video tutorials.
Enjoy the Best at-Home Meal of Your Life 
With a three-course menu that features scallops, beef, and a miso chocolate tart, you will be in for the meal of your lifetime at home. It's a meal you will never forget and likely want to repeat again soon.
Why deprive yourself of such a delicious experience? Sign up with us for Alex's cooking class and prepare to eat a meal that is designed by the best and uses the best ingredients in the UK.
Sources:
BBC Two - Great British Menu, Series 13 - Alex Bond| BBC
Alex Bond - Chefs | Four Magazine
Nottingham chef to compete in BBC cookery competition Great British Menu - Nottinghamshire Live | Nottingham Post
Share This