Celebrity Chef Cooking Classes
By Bridget Reed
Dec 6, 2021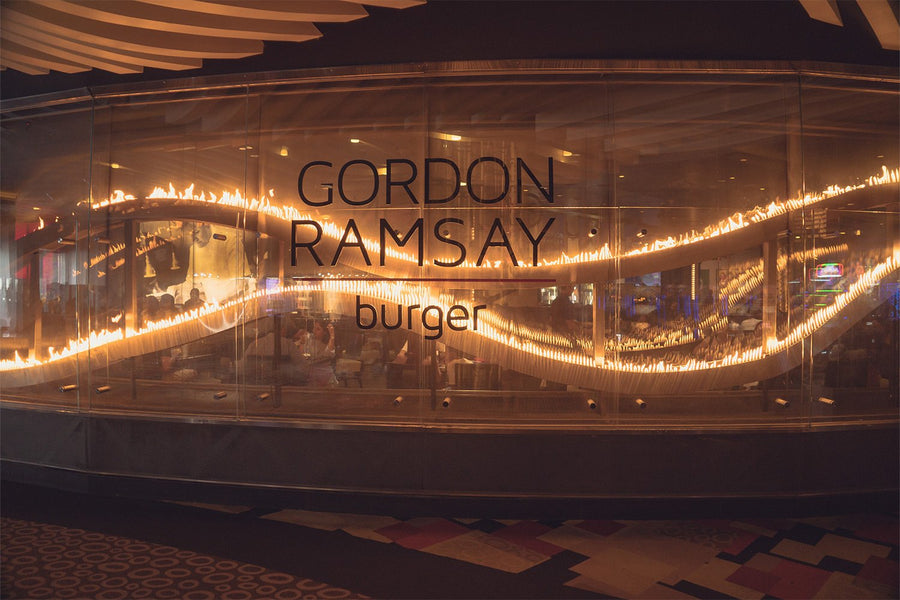 Enrolling in a cooking class is always a great idea.
Food is a core component of our everyday life. But for most people, it becomes a bland part that is often flavourless. However, with the number of online cooking classes that have exploded in popularity recently, signing up for a cooking class with the world's best chefs has never been easier.
Who wouldn't want to learn the secrets, techniques, and tricks that Michelin-star celebrity chefs use at their own restaurants?
Not only does taking a celebrity chef cooking class provide you with a great date night activity, but you will also get to experience a range of other benefits that come from taking a cooking class with celebrity chefs.
And to top it off, these classes will provide you with an exciting new range of meal ideas that will leave you and the rest of your family craving for more.
So what is there to know about celebrity chef cooking classes? We've rounded up all there is to know about signing up for one of these courses, whether it is virtual classes with Michelin-star chefs or in-person courses in their cooking schools.
In Person vs. Online
When it comes to taking a celebrity chef cooking class, you have the option to travel and attend one of their in-person courses or sign up for one of their e-learning cooking classes. Both have various advantages and it really just comes down to your personal preference, what works with your schedule and what fits your budget.
In-person cooking classes with celebrity chefs are challenging to enroll in. This is because first of all, you need to find a way to make it to their specific location at the specific dates they are hosting them—which can involve more logistics and planning. However, the trade-off for the extra effort is that you get the chance to meet the celebrity chef in person. For example, many people are willing to book an international ticket to Paris for a chance to take a celebrity chef course from one of their culinary idols.
Online cooking courses, on the other hand, offer a bit more convenience and less planning required on your part. If you are located in London and want to learn from a celebrity chef based in Italy or New York, you can still enroll and take part, with many set up so that you can choose the course at a time that is convenient for you. 
This also offers a bit more of a budget-friendly experience, as there are no travel costs involved for these types of celebrity chef cooking classes.
Choosing Your Celebrity Chef Course
At Banquist, we love to mix it up with various collaborations that highlight the diversity of Michelin-star chefs across Europe. One of our very first collaborations was with London's most iconic Michelin-star chefs Josh Barnes and we've now done over 25 different ones since.
Some of our most recent courses include learning how to make Indian fusion with Atul Kochhar or how to make pasta with Theo Randall. We even offer kids courses led by celebrity chefs, such as a baking course led by pastry master Paul Foster.
When it comes to selecting your celebrity chef course, you should make sure that you are signing up for one that personally interests you in terms of the cuisine and is led by a chef whose culinary work you appreciate and admire.
All the Prep Work Done for You
When you sign up for a celebrity chef cooking course, a portion of the fee goes towards the preparation work being done for you. When you are taking an in-person course, you will arrive with your kitchen station already set up and your ingredients laid out for you. 
And with the online courses that we offer, you simply sign up for the day you want to take the course and we will organize a meal kit with all the ingredients you need to be delivered to your door fresh that day, as well as give you exclusive access to your online video guides led by the chefs themselves.
Final Thoughts
Whether you are new to the kitchen or a seasoned chef yourself, there are many benefits of taking a celebrity chef cooking course.
With a variety of courses available for you to choose from, you are bound to have a great time mixing things up in the kitchen and learning from the best in the world. And you will realize that food is something that bonds us all and will get to have an intimate experience with some of the most world-renowned chefs while creating a culinary masterpiece.
Sources:
You can take a virtual cooking class with Michelin-star chefs from $30, and they're easy enough for beginners | INSIDER
The Best Online Cooking Classes, According to People Who've Taken Them | The Strategist
Boost your cooking skills with 18 MasterClass courses from star chefs like Gordon Ramsay and Wolfgang Puck | INSIDER
Share This