Best Online Cooking Classes
By Bridget Reed
Dec 6, 2021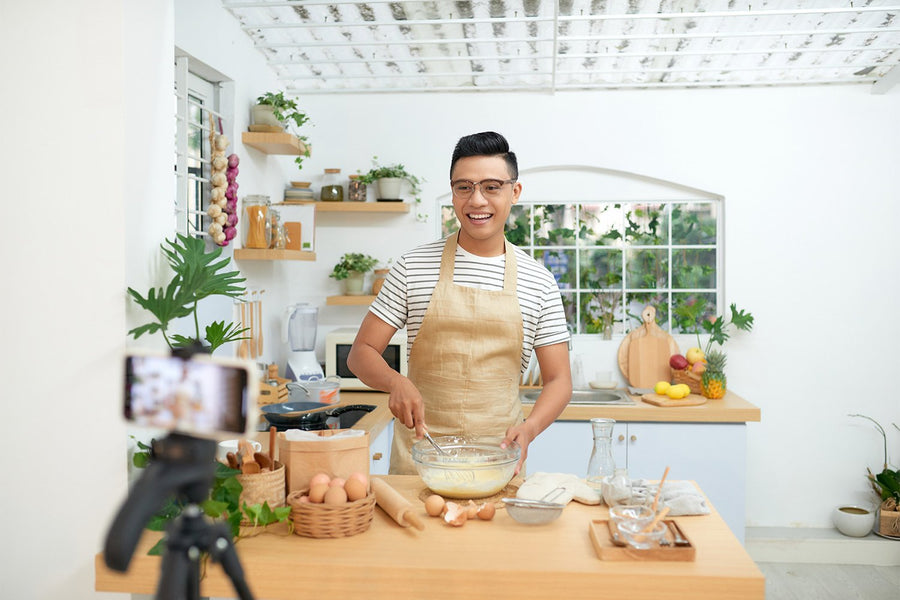 If taking a cooking class is something that has been on your bucket list, there is no time like today to cross that one off the list!
For years it has been easy to procrastinate with signing up for a cooking class. This is because you not only have to find a date and time that suits your schedule, but also figure out the logistics of getting there. And sometimes those in-person classes you want to do are all the way on the other side of the world!
But now you can cook with the best chefs in the world from the comfort of your own home at a time that is convenient for you. From beginners to professional chefs, cooking classes cover topics everyone needs to know. 
There are many rewards of taking an online cooking class. Not only will you learn how to master that perfect cake or roast chicken, but you will also benefit emotionally from being able to stay connected through online cooking classes during a time when social distancing is still consuming so many of our lives. 
Other rewards of taking online cooking classes include finding joy in mastering new skills, traveling the world through your taste buds, and gaining more confidence in yourself (all from the comfort of your own kitchen!). These are just a few of the lessons you'll learn from your instructors in your online classes. 
With so much to gain from online cooking classes, there is no reason to not sign up for one today. And with the holiday season quickly approaching, why not also consider giving the
gift an online cooking class too? They are great for date nights or as a way to get the whole family involved. 
To help you out in selecting the online cooking course that is right for you, we've rounded up the very best ones for you to choose from.
Banquist: Cook With Masterchefs
Whether it is during a kids cooking course or a special Banquist collaboration with a Michelin Star chef, you will get the best tips and tricks from Masterchefs during these cooking courses. The experience is designed to be an indulgent and memorable one, with fresh ingredients you will need for the class delivered to your door (no more shopping list of ingredients) ahead of time. 
There's a limited number of participants capped so that the experience remains intimate. From Indian cuisine dishes to pasta-making classes, these cooking class collaborations never disappoint.
Bread Ahead: Make Your Favourite Bakery Item
This beloved London bakery took matters into their own hands when their loyal customers were stuck at home in quarantine. Determined to still ensure they got to enjoy their favourite bakery treats, they started a daily Instagram live cooking class for anyone to tune into. 
During these, you can learn to bake your favourite bakery item from their menus and practice with them in real-time. They air these every day at 2 p.m. and always post the ingredients you'll need in advance on their website. Get your apron ready!
Lorna Wing Culinary School: A Tech-Savvy Cooking Class
Combining the convenience of social media with culinary classes, Lorna Wing offers teenagers unique classes that are designed to get them to fall in love with cooking. The classes are done over the likes of FaceTime and Zoom and personal guidance and feedback are given to every student. 
Plus, after the classes, Lorna continues to engage with tips and tricks messaged over WhatsApp. These classes are great to get teenagers engaged with valuable life skills and inspire them to get crafty and creative in the kitchen.
The Devilled Egg: Subscribe to a Collection of Classes
If you are wanting to take multiple cooking classes and do it in your own time, The Devilled Egg is the right type of class for you. With a subscription-based package, you will get access to a range of cooking classes that will teach you how to get your cooking skills to the next level and provide you with a range of recipes to try out. The best part is, you get a free trial at the start before you have to commit to any long-term monthly memberships.
Leiths: Get Down to the Basics
With the right training in culinary techniques, you can make any recipe a masterpiece. This is what the classes with Leiths are all focused on, ensuring that the simple steps are given proper time and attention. 
You will learn knife skills and how to slice, dice, mix, season, and cook up a range of recipes in either one-off classes or a half-year course that helps prep you to actually be work-ready in the culinary industry.
Time To Commit and Cook
With accessibility and ease to the best cooking classes at your fingertips, there is no reason to delay enrolling. Whether you want a one-off cooking class for fun or instruction to practice long-term so you can truly elevate your culinary status, there is the right online cooking class out there for you. Banquist is on a mission to turn good chefs into great ones! Join us today. 
Sources:
These are the best online baking courses to join | The Independent
Keep it simple: what I've learned from cooking with chefs online | The Guardian
Virtual Cooking Classes, Food Events and Tutorials to Stream Now | Country and Town House
Share This