News & Advice
Christmas Pudding Recipe: The Best British Christmas Pudding Recipe Ever!
By Bridget Reed
Dec 7, 2021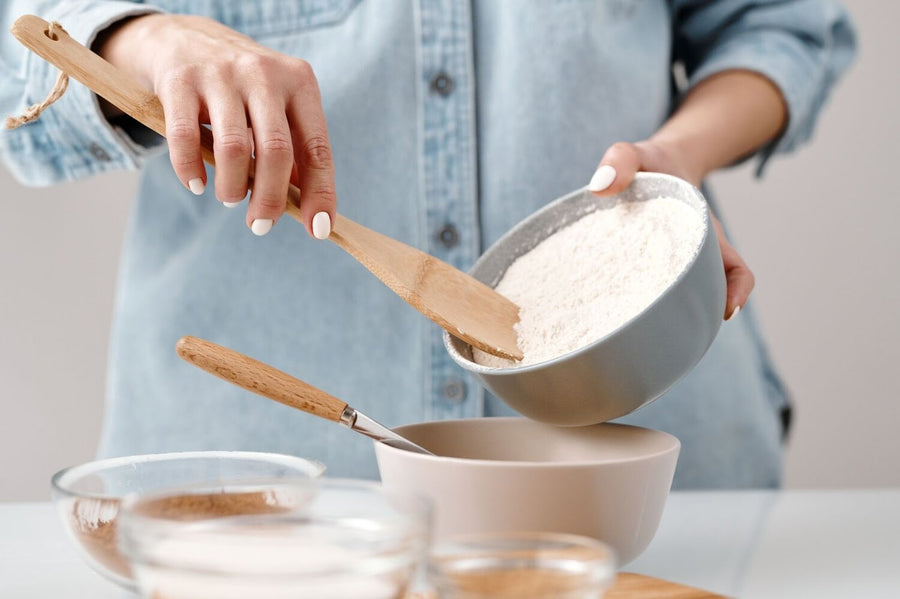 You know the holiday season is well and truly near when you can start to taste the sweet flavours of a classic Christmas pudding.
While classic Christmas movies like The Grinch make this dish out to be one that is a chore to have to eat, we are here to tell you that if done correctly, it is nothing but a treat for your tastebuds.
Christmas pudding has been around since the Middle Ages and still to this day is considered mandatory for any Christmas festivity that involves food. So, to ensure that you are well prepared to impress this holiday season, we are sharing the best British Christmas pudding recipe ever with you!
This is one of many delicious menus we've designed for you to be able to recreate at home. But before we deep dive into the details of making this scrumptious dessert, here are some top tips and tricks we have rounded up from the experts.
Tips and Tricks for the Best Christmas Pudding
Texture, Texture, Texture
Texture and flavour are key to a great Christmas pudding. But at the end of the day, the texture is the real make-it-or-break-it component of this dessert. Your Christmas pudding should be super dense but still extremely chewable. 
You can get this result by creaming your butter and sugar together first. And then, the other component to remember when it comes to creating texture is the type of flour that you use, as it will determine how the cake rises in the oven. We suggest self-raising flour if possible.
The Flavour Is in the Liquid
The two key ingredients for your liquid will be eggs and milk, which should give you a nice texture to absorb the other ingredients. Others who like a more savoury taste should also add a bit of rum or brandy, which adds a nice complimenting taste to the sugars and fruit that will go into the mix. Some who dare to be different even go for a good port for a sweeter result.
Fruit Is Where the Magic Lies
The core component of any Christmas pudding is the fruit. It simply would not be the same without the assortment of figs, currants, sultanas, and any other variety that people enjoy. 
The fruit component is also where your creativity can shine, adding in dried apricots or grated apples. Some even go the veggie route and throw in a few shredded carrots too. The fruit will be what allows for the moist yet firm texture and make it a truly sweet treat.
Choose From a Variety of Sugary Options
Sugar is what makes dessert a dessert. So there really is no point in trying to go healthy with this dish. Go generous when it comes to adding the sugar component and even mix in some golden syrup or homemade honey for that extra something special. It's the holiday season, calories don't count and you deserve to splurge with the sugar on this occasion!
Prepare in Advance
Making a Christmas pudding does take a level of extra preparation. Ideally, you will want to make the mixture at least a day in advance and get the first eight hours of work out of the way from when you actually want to cook the final dish. This allows time for all the ingredients to absorb with one another and allows the pudding to cook to perfection in the oven the following day.
Steamed Versus Stored
You can make your Christmas pudding to be enjoyed fresh out of the oven or later on. There is something quite special about a steamed Christmas pudding that provides some warmth on those cold winter days. 
The glory in the Christmas pudding comes from the fact that it can also be stored long-term as well. In fact, it makes for the ultimate afternoon tea snack to accompany your latte or chai. You will just want to make sure that you store it in an airtight container or wrap it so that it doesn't dry out.
The Best Christmas Pudding Recipe Ever
Our recipe is designed to be able to serve up to eight people and you should allow at least nine hours before it will be ready to eat. Don't worry though, it doesn't involve nine hours of actual work.
Ingredients You Need
The first step in the process is to ensure you have all the ingredients listed below, which can be arranged through a hamper delivery or found at your closest local supermarket.
For the actual pudding mixture itself, you will want to have the following:
1. 50 grams of blanched almonds
2. Two large cooking apples
3. A box of candied peels or citrons and one-kilogram raisins
4. One nutmeg, three large eggs, and one 250 gram slab of butter
5. 140 grams of self-raising plain flour and 100 grams of fresh breadcrumbs
6. 100 grams of sugar and 2 tablespoons of brandy
Then, for the butter and brandy mixture you will need:
1. 175 grams of additional butter that is softened
2. A half of an orange that is grated
3. Five tablespoons of icing sugar and four tablespoons of brandy
4. Two chopped pieces of ginger
The Simple Method for the Best Christmas Pudding
Now it is on to the fun part, making the best Christmas pudding ever.
1. First, you will want to do the prep work. This includes chopping the almonds, peeling and chopping the apples, and chopping the candied peel. A trick for speeding this process up is to chop both the apple and almonds in the food processor. The final piece of prep work will be grating three-quarters of your one whole nutmeg.  
2. Next up is the mixing process. You will stir up everything you have just prepped along with the entire bag of raisins, all the flour and breadcrumbs, sugar, eggs, and brandy. Make sure to have a large bowl as there are a lot of ingredients to mix together and you want to have enough space to stir everything up properly.
3. After this you will grate a quarter of the stick of butter into the bowl and stir. Yes, you read that correctly. Grating will ensure that the right thickness of butter gets mixed in. Repeat this process until all the butter is mixed in. This is an important step, so ask your partner or kids to help with mixing if you need a little break.
4. Now prepare two large bowls by buttering the inside and placing parchment paper at the bottom of each. You will then pour in the pudding mixture and wrap more parchment paper around it. To hold in place, use a string or rubber band to hold the paper together. This will ensure that none of the pudding comes out in the following step, so tie that parcel tight.
5. For the next eight hours you will let the parcel of pudding steam or boil over water. When the time is up, let it cool overnight in a cool and dry place. This is where the Christmas pudding is really taken to the next level, as this time will allow everything to set into place just right.
6. The next day, make the brandy butter mixture by creaming the butter, orange zest, and sugar together, while gradually adding in the ginger. This will then sit in the fridge and can stay there for up to a week before needing to go into the freezer. The brandy butter mixture is what really enhances the flavour of the Christmas pudding.
7. Now for the finale. You will re-boil or steam the Christmas pudding in the parcel for another hour. After the time is up, you can unwrap it and pour the brandy butter mixture on top. Serve warm immediately or store for later on. While delicious all year long, this dessert is best served on Christmas day with all your family sitting around the Christmas tree.
Final Thoughts on Christmas Pudding
While this recipe seems time-consuming, the amount of actual effort you have to put in is minimal. It really is just a waiting game.
This recipe is designed for you to be able to make no matter what your skill level in the kitchen is. But you can improve your skills even more by signing up for cooking lessons taught by the world's best chefs.
Sources:
How to Cook the Perfect Christmas Pudding | The Guardian
The History, and Secret Recipe, Behind Claridge's Famous Christmas Pudding | Vogue
Share This