News & Advice
Four Divine Masterchef Recipes From the Best Chefs of All Time
By Bridget Reed
Dec 6, 2021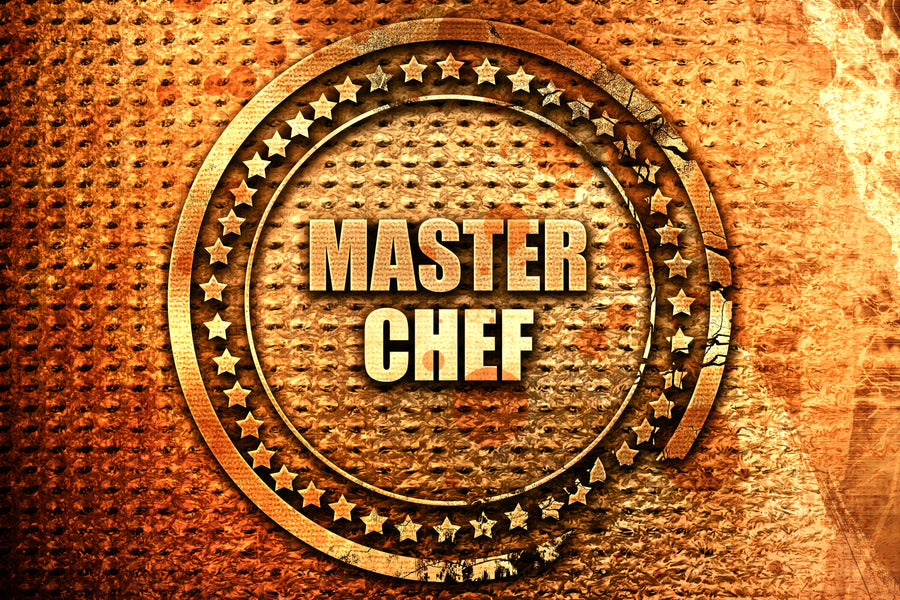 When you are given the chance to learn from the best, why wouldn't you take it? Nowadays, we are privy to getting knowledge from the very best in a range of industries, including those leading the way in the culinary scene.
In fact, shows like Masterchef are making their television debut in Britain, allowing us the opportunity to watch brilliance in the kitchen before our very eyes.
When chefs reach elite status, they will boast an impressive resume that includes stating they have likely cooked for the Royal Weddings in the United Kingdom or achieved Michelin Star status. Reaching this level is no easy feat, with years of blood, sweat, and tears in the kitchen.
But you can start your journey to become a Masterchef as well. Thanks to an array of online cooking courses that are led by some of the very best chefs of all time, you will get step-by-step instructions on how to create culinary masterpieces. In addition, you can also sign up to get exclusive recipes that only the elite foodies are privy to.
However, some recipes are just too great to not share. This is why we have rounded up these four divine Masterchef recipes from the best chefs of all time for you to easily follow along to at home in your own kitchen. And while created by brilliant minds, you will surprise yourself with just how easy these are to execute and get the perfect dish.
1. Caramelised Peanut Ice Cream by Matt Preston
This three-star Michelin chef has created the ultimate chocolate dessert that will blow your mind and your taste buds away. The result will look too pretty to eat, but we know that it won't last long as the temptation of the decadent chocolate treat is too much to resist.
Ingredients You Need
1. 30 grams of butter and 150 grams of crushed chocolate biscuits
2. 400 millilitres of cream and 400 millilitres of milk
3. 10 egg yolks 
4. ⅓ cup of caster sugar
5. 400 grams of premium dark chocolate broken up into tiny bits
6. Another ⅓ cup of caster sugar for the ice cream component
7. Two-thirds cup of peanuts that are both salted and roasted
8. 500 millilitres of premium ice cream—we recommend vanilla
How To Make Matt Preston's Dessert
1. First, warm the butter up in a pan until it starts to turn that delicious-looking brown butter colour. Once it reaches this stage, mix the butter in with the broken-up chocolate biscuits. Then press this cookie and butter combo onto a baking pan and let it chill and set.
2. While the cooking pan is setting, pour the cream and milk into a pan and let it reach a boiling point. While you wait, you will whisk all the egg yolks together with the first batch of caster sugar. Once mixed thoroughly, you will pour the milk mixture and egg mixture together and cook on low heat. You will want the combined mixture to reach 84 degrees Celcius before you remove it from the stove.
3. Now you will put all the chocolate pieces into a large bowl and pour the cream mixture over it. The reason you want the milk and egg mixture hot is so that it instantly melts the chocolate when you pour it over. Once combined, pour over the biscuits on the baking pan. You will now leave it all to set for a couple of hours in a cool area.
4. While this cools, it is time to make the ice cream portion. Pour the sugar into a pan on medium-level heat for around three minutes. When a golden caramel starts to form, add the peanuts and salt in with it. You will now pour this over another baking pan and let it cool.
5. Fold the caramel peanut mixture into the vanilla ice cream. Then cut up the chocolate on the first baking tray into eight slices. Serve a slice of chocolate with a scoop of the ice cream and garnish with extra peanut toffee.
2. 15-minute Prawn Nage by Shannon Bennett
Want to make a delicious dish that only takes a quarter of an hour? Shannon Bennett has made the ultimate recipe that delivers on simplicity, taste, and presentation. Give it a try—it is easier than you think and can become a weekly dish to look forward to in your household.
Ingredients You Need
1. ¼ cup of olive oil, one cup of white wine, and one cup of fish stock
2. One finely chopped onion, two sliced garlic cloves, and one sliced leek
3. 20 tiger prawns that you have deveined and peeled and 500 grams of clams
4. One lemon that is juiced
5. 100 grams of butter
6. ½ cup of basil leaves that are sliced and one-half cup of tarragon leaves
7. 400 grams of orecchiette pasta that is cooked
8. Crème Fraiche to serve on the side
How To Make Shannon Bennett's Dish
1. Take a large saucepan and heat it at medium to warm the olive oil.
2. Add in the garlic, leek, and onion for three to four minutes.
3. Now add in both the wine and stock. Carefully raise the heat to high so that it begins to boil.
4. When the liquid reaches a boil, add in the clams and prawns and cover to cook for four minutes.
5. Add in the lemon juice, butter, and herbs when the seafood is nearly cooked.
6. After the butter has melted, mix in the pasta and let it all simmer together for one to two minutes.
7. Split up the servings onto the dishes, garnish with leftover herbs and put a dollop of crème Fraiche on the side. We told you this one was easy.
3. The Ultimate Cheese Toastie by Billie McKay
Everyone loves a cheese toastie. This recipe takes it to the next level and you will never look back after biting into this flavourful, cheesy, and absolutely delicious sandwich.
Ingredients You Need
1. 50 grams of butter and 150 grams of sliced cheddar
2. One-half of eschalot that is chopped up finely
3. ½  cup of brown mushrooms that are finely chopped
4. One tablespoon of thyme leaves, two tablespoons of white wine, and one-half teaspoon of truffle oil
5. Two slices of bread—for the real deal go white
6. 100 grams of Taleggio cheese
How To Make Billie McKay's Toastie
1. First, melt the butter in a pan and add the eschalot to cook for one minute. Then add in the mushroom for an additional two minutes.
2. Add the thyme and white wine to the pan and let it all simmer for another minute or so. Then you will slowly stir in the truffle oil.
3. Remove the pan from the stovetop and let it cool.
4. Now, put the cheddar cheese on one of the slices of bread, topped with the mushroom mixture and Taleggio cheese. Then seal it up with the other slice of bread on top.
5. You will then melt the rest of the butter, which should be around 30 grams, on the pan. Once melted, place the sandwich on and let it cook for three minutes on each side, and remove.
6. To top it all off, you will sprinkle the cheddar cheese directly onto the pan and then onto one side of the sandwich. Place on the pan quickly to create a delicious cheese crust. Repeat on the other side.
7. Cut the cheese toastie in half and garnish with the thyme.  
4. Koulourakia by George Calombrais
This easy recipe allows you to pay homage to the Greeks in the most delicious way possible. Whip this tasty bread up at home when you wish you were on a Greek island instead and your taste buds will feel like they are on holiday.
Ingredients You Need
1. Two and a half tablespoons of pomegranate molasses
2. 40 grams of sesame seeds, salt flakes to sprinkle over the butter and olives
3. Koulourakia dough
4. Three teaspoons of yeast, two cups of plain flour, and 270 grams of extra flour
5. One teaspoon of salt, one teaspoon of sugar, and one teaspoon of salt.
How To Make George Calombrais's Greek Bread
1. First, make the koulourakia dough. You can do this by letting the yeast dissolve in 400 mililitres of water. Once dissolved, combine with flour, salt, and sugar. Cover and let it sit for one day in the fridge.
2. The following day, preheat the oven to 180 degrees Celsius.
3. As the oven heats up, separate the dough into eight portions. Roll each portion into around a 40-centimetre rope, twisting together the two ends to make a circle.
4. Now mix together the pomegranate molasses and two and a half tablespoons of water.
5. Put the eight circles of koulourakia on a baking tray and brush each portion with the pomegranate glaze. Top it off by sprinkling sesame seeds and salt on top.
6. Put in the oven for 15 minutes. Take out of the oven and enjoy with olives and butter.
Let's Get Cooking
With these four recipes, you will feel like a Masterchef of your own!                                                                                                         
Sources:
Celebrity Masterchef Joins the Noble British Tradition of Butchering Carbonara on TV | London Eater
Kitchen Sorcery: Lunch with Britain's Best Chef | The Guardian
Star Quality: What Does it Take to Win the Michelin Award? | BBC
Share This