Steve Groves
By Andrew Quigley
Jan 7, 2022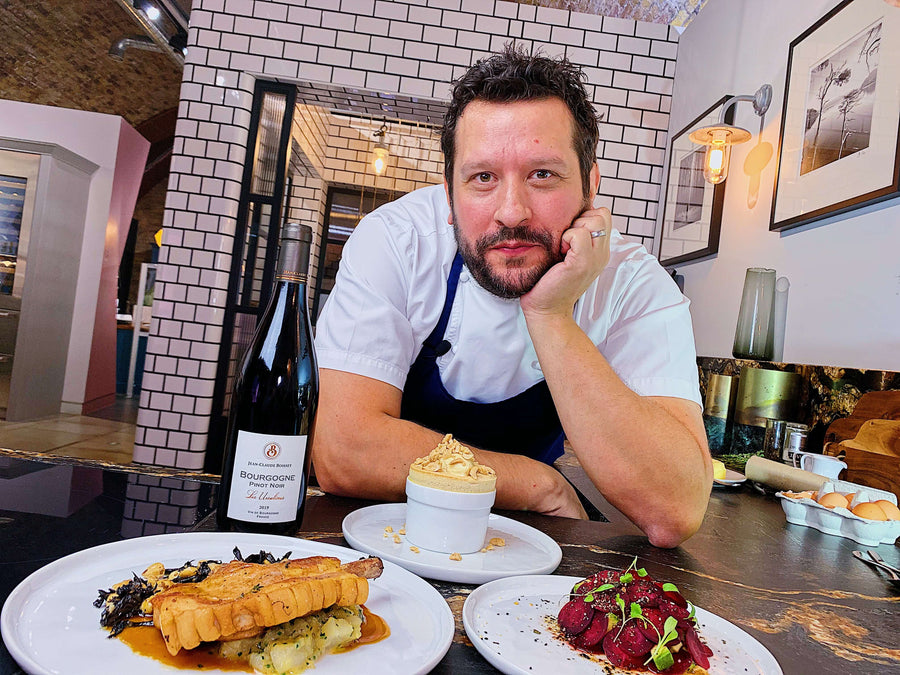 Steve had his first introduction into the buzz of a kitchen whilst studying in college. He loved the camaraderie and teamwork initially and then later began to really enjoy the food side of the kitchen. 
Steve then went on to train professionally for three years, learning the fundamentals of classic cookery. 
Unfortunately, Steve had to return home after a brief 6 month stint in Maryland, US. From here, Steve went on to work at several restaurants in Bournemouth and Poole before receiving his first head chef position at the tender age of 24. This time was a great experience for Steve as he really learnt all aspects of working in a professional kitchen, however, he knew that in order to progress to the next level of his career, a change in location was needed. This saw him move to London in the search of his next stage working at a higher level. 
He began his time at Launceston Place where within 2 years he had worked his way up to senior sous chef. It was during this time that Steve applied for a place on Masterchef: The professionals with the primary goal of attracting the attention of chef judge, Michel Roux Jr, someone whom Steve had idolised throughout his career. 
Steve went on to do exactly that, winning the competition. His three courses of roast quail with scotch egg, morels and asparagus, a main of venison loin with watercress puree and beetroot and finished with a dessert of mille-feuille of raspberries and bitter chocolate and a lavender and honey ice-cream. 
During his time on masterchef steve had the opportunity to create a michelin-starred high tea at Sketch for some of the World's greatest pastry chefs, cooking for chelsea football clubs VIPs and prepared a banquet for more than 30 michelin starred chefs. After winning the show, he knew that he wanted to become the best chef he possibly could be and had the dream of opening his own restaurant cooking his own British food. 
After masterchef, Paul was offered a position at Roux at Parliament square, a restaurant dedicated to maintaining classical technique within the restaurant industry. His position was representative of Steve's cooking style that is centred around the classical methods that he was first introduced to at the start of his career. It is his old-school sauces and use of butters and creams in his dishes that help set Parliament square aside from other restaurants in the city. Steve believes that this style of dishes can be so easily adapted and made your own once you have mastered the fundamentals. 
This is a concept that Steve certainly brought to banquist when creating his three course menu, rooted by classical technique. He kicked things off with Tuna sashimi, pickled purple carrot, avocado, furikake. Following it with Lake District pork, cider, trompette mushroom, quince purée, Jerusalem artichoke. And then finished with Caramelized banana soufflé, miso mascarpone, candied peanuts. The menu was beautifully balanced and a true homage to Steve's classical routes. 
Since his Banquist experience, In 2021, Steve was appointed executive chef at Glyndebourne, the opera house in Sussex, set to reopen this May. He will oversee all food and beverage offerings at the Glyndebourne including the Middle & Over Wallop fine-dining restaurant. He has certainly set his sights on an exciting project and we wish him all the best! (and hopefully will be seeing a star from him in the near future!). 
Share This