Atul Kochhar
By Andrew Quigley
Jan 7, 2022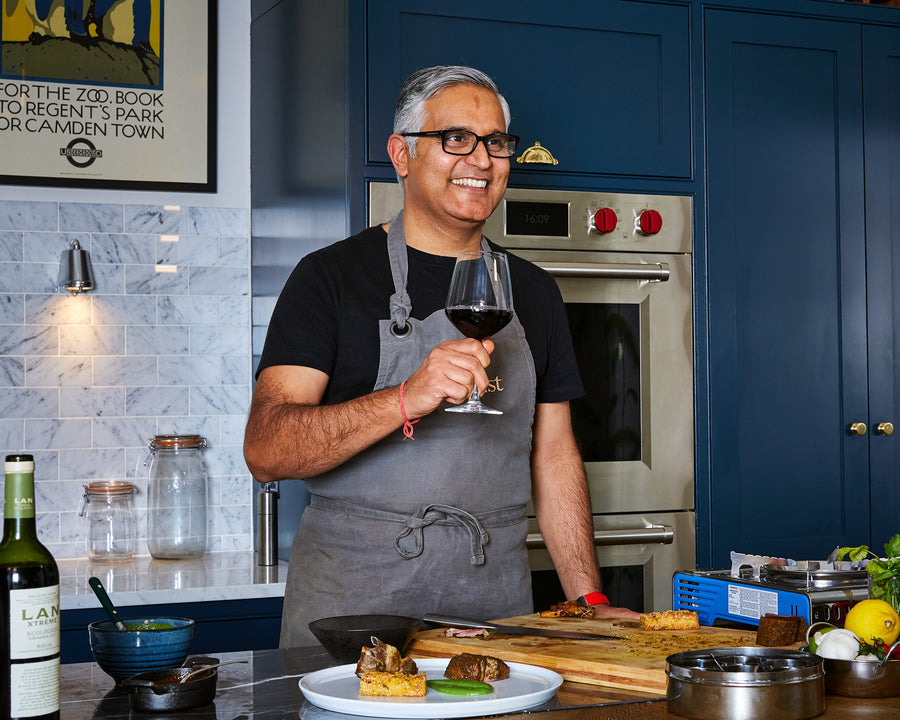 Atul Kochhar is a two Michelin-starred chef from Jamshedpur in East India. He has had a huge impact on the Indian food scene within the UK and is a pioneer of haute cuisine. Atul received his first star at Tamarind restaurant in 2001. He then went on to open his own restaurant, Benares in 2002 and five years later gained his second start. Since leaving Benares in 2018, Atul has launched Kanishka on Maddox Street, followed by Vaasu in Marlow in 2021, along with a roster of award-winning restaurants under his name such as Sindhu in Marlow and Hawkyns in Amersham in Buckinghamshire and Indian Essence in Petts Wood, Kent. 
Atul has a plethora of accolades, most notably an Honorary Doctorate from the University of Southampton to recognize his contribution to the culinary industry. He is also a large supporter of various charities including Barnardo's, Great Ormond Street Hospital and Save the Children. 
Atul takes inspiration from his Indian roots, showcasing regional dishes and the world's best spices combined with quality British produce. He has used traditional culinary techniques that he mastered at The Oberoi Hotel Group before leaving India to change the way we perceive Indian cuisine and fine dining in the UK. 
His cooking style combines traditional Punjabi dishes like tandoori chicken with fusion dishes like his Forest venison and wild mushroom biryani where he takes the traditional spices like cardamon and cinnamon and infuses them with modern, western influences like truffle and dark chocolate in the curry sauce. 
Atul was the second chef that we had the pleasure of creating a 3 course experience with. His menu was the perfect portrayal of Atul's unique cooking style and allowed many of you to cook Indian fine dining at home. His menu consisted of pan-fried potato cakes with Atul's very own tomato chutney and a guinea fowl curry inspired by the chiang mai region with keerai poriyal. 
Atul then went on to teach an immersive 4-week Indian Fusion course with Banquist. It included 4 dishes that allowed you to discover ingredients and flavour, as well as techniques taught by the first Indian chef to gain a Michelin star. Atul took you on a journey through India, beginning in Punjab with a Kadhai Murgh, a dish that introduced Indian cookery. Following dishes then included banana leaf wrapped sea bass inspired by the coasts of Kerala and Kashmiri lamb with a rogan gravy. Atul finishes the course with his renowned Rajasthani venison where Atul pays homage to the region's hunter gatherer routes. We were able to use some of our favourite British supplies combined with Atul's recommendation on spices and traditional Indian ingredients such as ghee and chapatti flour to truly replicate some of the dishes that Atul makes when in Indian and also in his restaurant. 
Atul has an amazing wealth of experience within the food industry and this is shown with the knowledge and tips that he is able to provide. His understanding of spices and layering of flavour is admirable. Watching him taste, seasoning and prepare his dishes is mesmerizing and allows one to fully appreciate the time and effort that goes into cooking at such a high level. The result is dishes that sing the flavours of traditional indian cuisine but are complex, refined and beautifully presented. 
Share This