Phil Howard
By Andrew Quigley
Jan 7, 2022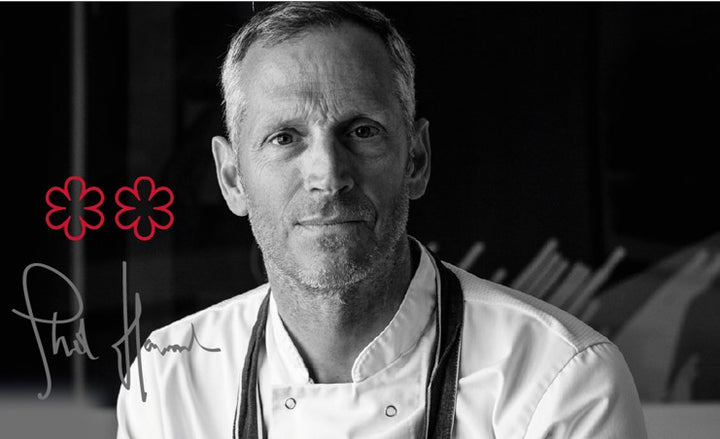 Phil was midway through a university degree in microbiology when he discovered his talent for cooking and that perhaps he wasn't destined for a science laboratory after all. After graduating, he travelled around Australia to experience working in professional kitchens and get a feel for working in the food industry. 
When returning back to the UK, he began working for numerous renowned chefs including the Roux's and later Marco Pierre White and Simon Hopkinson where he developed a passion for fine dining. 
But Phil's recognition as a chef came during his stage at The Square, a two-star restaurant that is considered to be one of London's leading restaurants for fine dining. Shortly after, in 2012, Phil notably appeared on the Great British menu, where he won the fish course with his celebration of seafood in the form of cornish mackerel with oyster, winkles and samphire.
He left his starting venture of The Square to focus on pastures new in the form of Elystan Street, which offers a relaxed dining experience. Elystan Street was awarded it's first star only a year after opening. Phil has since co-owned several of his own restaurants, including Kitchen-W8, The ledbury (now closed), Church Road in Barnes and Union in the french Alps. 
Since the pandemic, Phil has devoted a lot of time and energy into his new project: Otto. His food delivery service of fresh artisan pasta has seen huge success in the past year, allowing Phil to work closely with his son who works in the kitchens to deliver his signature restaurant dishes to Londons in their homes. 
Phil very much remained a key part of the working kitchen team in his restaurants, he has made many TV appearances. His popularity with the judges on The Great British Menu in 2012 gave him a spot at the acclaimed banquet with his Cornish mackerel with oysters, mussels, winkles and samphire as the winning fish course. Phil has also been a regular guest on BBC's Saturday Kitchen and Masterchef. As well as TV, Phil has written his own cookbooks, one sweet and one savoury with signature recipes that have shaped his career thus far. 
Phil's style of cooking revolves around the classical French and British techniques and approach to ingredients that he has acquired during his experience working under some of the World's best chefs. His love for ingredients and knowledge of cooking practices shine through his delicate yet impactful food that is certainly full of flavour. 
Phil made his Banquist debut earlier this year with his contemporary British course. A four week introduction to modern British dining. It was an opportunity for Phil to demonstrate his knowledge of classical techniques and wealth of chef tips that he has been taught throughout his career. Dishes included Pici de pepe and turbot, lamb rump with pesto aubergine and datterini tomatoes, braised oxtail with fillet of beef and portobello mushroom and finally  endive tarte fine with madeira sauce and pan fried duck breast. It was an amazing portrayal of quality British produce combined with influences from Phil's experience across Europe. Throughout the course, Phil was able to share some of his best words of advice and tips when preparing, handling and cooking the ingredients. 
Share This