Lee Westcott
By Andrew Quigley
Jan 7, 2022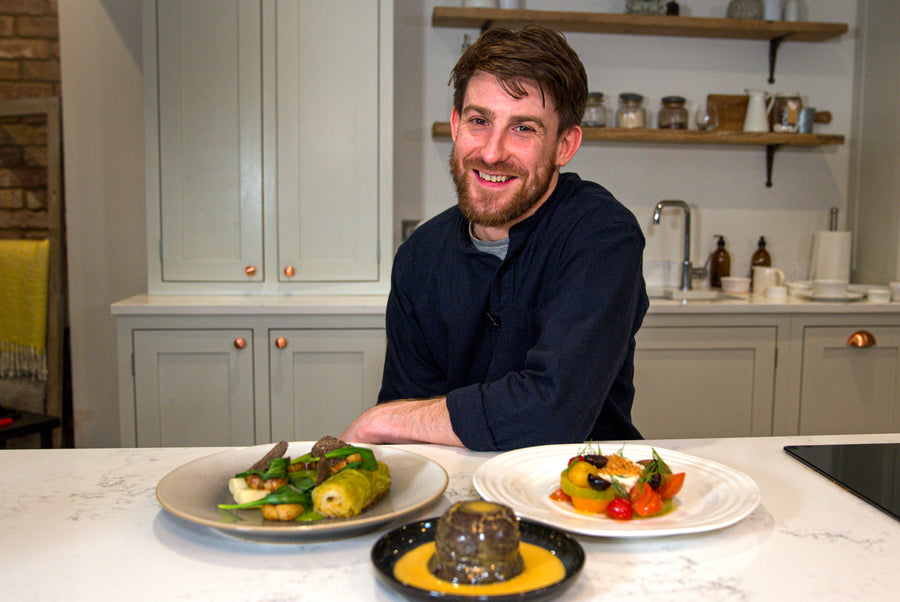 Growing up in Stevenage, Lee found himself as a kitchen porter in the local pub. He sooned learned to love the buzz of the kitchen environment and began to admire the passion of the chefs working around him. 
Lee quickly established that cooking was what he wanted to do in his career and began to work his way up into Michelin starred kitchens. Lee's early stages included the likes of The Savoy Grill and Galvin at Windows. He then moved further afield to the likes of Thomas Keller's Per Se in New York, Rene Redzepi's Noma in Copenhagen and then back to the UK for a stint at Gordon Ramsey at Claridges. During this time, Lee built up a wealth of experience, working in high level kitchens, all with a completely different style and approach to Michelin starred cooking. 
However it was the value of ingredients and attention to detail in the kitchen of Redzepi that particularly influenced Lee. Whereas it was the self-discipline required at Per Se that allowed Lee to build upon a regimented style in the kitchen. 
Lee then moved on to work for Tom Aikens at his two star restaurant where he spent 4 years. Lee was given the responsibility to help Tom create new dishes for the menu, conveying a change in the restaurant's atmosphere to a more relaxed style of eating. 
Lee began to gain recognition for his cooking style whilst working for Jason Atherton, overseeing his restaurants in Hong Kong. But a restaurant of his own is what Lee aspired to. It was in 2014 that Lee opened The Typing Room in East London. It showcased his seasonal and modern approach to food and helped set the restaurant apart from the city's other up and coming chefs. It featured dishes such as yeasted cauliflower with raisins, capers and mint, bbq lamb with lettuce and yoghurt, octopus pineapple, beef tendon and basil. The restaurant stayed true to Lee's style and became renowned for its harmonious flavours and textures, and showcased dishes that were influenced by some of the incredible chefs that Lee had gained experience from. 
After closing the typing room in 2018, Lee has since moved onto a new chapter of his career. He went on to open Pensons in 2019 in Worcestershire. Here he had the opportunity to utilitie some of the amazing produce of the Netherwood Estate where the restaurant was situated. He was given the recognition that he so rightly deserved when the restaurant was awarded a Michelin star. Lee has since moved on to new ventures and now hosts a range of events such as supper clubs and chef's table dinners. 
Lee's created an incredible vegetarian menu for Banquist including the following dishes: Isle of wight tomatoes, burrata, camomile, cherry, tomato jam, Wye valley asparagus, wild garlic velouté, braised hispi cabbage, truffle and Chocolate fondant, blood orange curd.
In November 2021 Lee was the perfect chef to cook for our first Banquist supper club at the refetorrio felix. His 5 course menu included some of his signature dishes such as an IPA sourdough with marmite butter, crab and cured egg yolk tartlet and cured eel with cucumber and cep. The menu was thoroughly enjoyed by all banquistadors (and staff!) at the event. 
Share This