Valentine's Special: Tony Parkin (Ceviche, Sirloin, Panna Cotta)
£54.95

Regular price

£19.99

Regular price

£19.99

Sale price

£19.99

Unit price

per
Tony Parkin Valentine's Special: Tony Parkin (Ceviche, Sirloin, Panna Cotta)
To Drink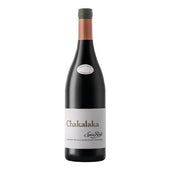 Red Wine
Spice Route 'Chakalaka'
Vivino Score- 4.1/5 (Top 2% of Wines)
From Swartland, South Africa, Chakalaka is deep ruby red in colour. There are aromas of clove and subtle white pepper followed by plum with elegant hints of spice. On the palate it is medium bodied with red fruit and integrated oak. The excellent balance of acidity and ripe tannins will allow this wine to age well.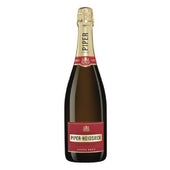 Sparkling
Piper-Heidsieck Cuvée Brut
Vivino Score- 4.0/5 (Top 3% of Wines)
This signature Brut is made by a head winemaker who's been named Sparkling Winemaker of the Year eight times at the International Wine Challenge. It has notes of toasted brioche, almond, yellow plum, nectarine and ginger.
Add ons

Raspberry Truffles
This smooth, creamy, single estate truffle is bursting with an organic raspberry jam centre. Totally natural. Simply sublime.


Champagne Truffles
Deep, dark and decadent. Soft, nutty, single estate dark chocolate gently entwined with smooth Marc de Champagne and freshly roasted hazelnuts.
Starter

Wild Black Bream Ceviche

Ceviche of Wild Black Sea Bream, thai salad, nam jim dressing.

Skills learned: Ceviche

Allergens: Fish, allium, sulphites

Main

Aged Sirloin with Bone Marrow Sauce

42 day aged Cumbrian sirloin, bone marrow sauce, hasselback potatoes, and charred hispi cabbage.

Skills learned: Searing, Sauce

Allergens: Allium, sulphites

Dessert

Lemongrass Panna Cotta

Lemongrass panna cotta, ginger crumb, micro coriander.

Skills learned: Dessert presentation

Allergens: Milk, gluten, sulphites
We Turn You Into a Masterchef
1
.

Choose Your Lesson

Individual and multi-lesson courses, led by the world's best chefs.
2
.

Receive Your Box

Your box arrives on your chosen delivery date full of the finest ingredients.
3
.

Cook and Learn

With step-by-step video guides.
What's Included?
Fresh, Locally-Sourced Ingredients
Locally sourced, seasonal ingredients delivered to your door every lesson.

On-demand video guides
Step by step videos from your teacher teaching you never-before-seen techniques.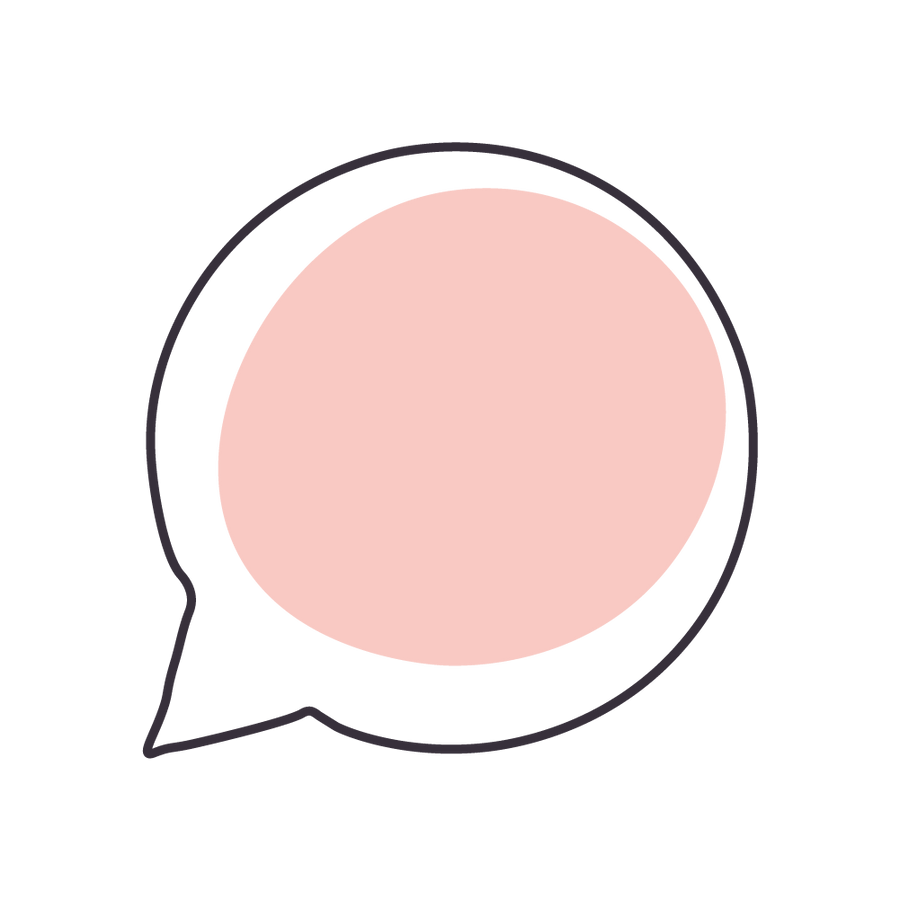 Community Access
24/7 access to the resident Banquist chef and a Whatsapp group with your cohort.
An enjoyable evening at home with good food
Having had several Banquist meals thanks to my partner, I arranged for a Banquist meal for three to be delivered to me, as I had promised a friend, who was intrigued by the whole idea, that I would cook her a Banquist dinner.
The dinner was a great success and not as complicated to prepare as I would have imagined. The instructions were very clear and the accompanying video very helpful. One small criticism is that the written instructions and the video do not always agree as to the order of preparation of the dishes.
I would have also wanted to have more to do with the actual preparation of the pudding - a delicious panna cotta, which came ready made.
All in all, a good evening was had by all!
Always wanted to try one of these
Always wanted to try one of these experiences, I ordered it when there was a limited time offer and loved it. The detailed recipe arrived a few day early so I could plan ahead. The food arrived beautifully packaged and with very generous portions and high quality ingredients. The chef on the video is so friendly and full of tips I loved every second of it.The 3 course meal came out great, it tasted incredible! What a wonderful meal. (Tony Parkin : ceviche, sirloin steak and lemongrass panacotta)
Utterly Fantastic!!!
Utterly Fantastic!!!! Tony Parkin's Valentine menu exceeded all expectations: fabulous menu; relatively easy and utterly delicious. Not being experienced cooks, we loved the chance to follow step by step; learn new tricks and methods and have fun together whilst managing to create something that wasn't just edible - it was 'ooh...ahhh...' totally scrumptious! Highly highly recommend. From packaging to produce everything was top notch. Well done banquist, we've already ordered our next Michelin night in!
This was a fabulous Valentine meal …
This was a fabulous Valentine experience; everything arrived on time and carefully packaged; the video instructions with Chef Tony Parkin were easy to follow, the level of difficulty was fine and we both learned a few new cooking techniques. The meal was delicious and the accompanying wine excellent. This was the best home cooked meal we have had during lockdown. We will definitely do this again!
Great effort vs reward balance
The Valentines experience with Tony Parkin was fantastic. It was the first time I'd ordered Banquist and I was really impressed. Amazing food and excellent wine pairing, the written instructions were good and the video was not only helpful but really high production value - made the experience feel more luxe. The effort vs reward was balanced well, there was enough cooking to make you feel like a chef but it was simple enough that it was not stressful or too much work.
FAQs
No, unless the menu is explicitly veggie/vegan, we can't provide alternatives.
No, unfortunately we're unable to provide dietary alternatives - but we can advise on substitutions.
Don't worry, the ingredients will stay fresh for 3 days after delivery day.
Depends on the lesson! The videos are 30 mins long, but the cooking time can be up to 4 hours on the most difficult lessons.
Our boxes are insulated for 24 hours, so just stick it in the fridge when you get home.
Choose how many people you want the box to feed in the 'cooking for' selector above.
Tell the Banquist team 5 days before any delivery to cancel and refund a particular lesson.
No problem, just tell the Banquist team 5 days before any delivery to change address.
Nope, with our step-by-step video guides, all our experiences are suitable for cooks of all confidence levels.
Yes! Our excluded postcodes are:

Scottish Highlands - AB36-38, AB55-56, FK17-21, IV1-99, KW0-14, PA20-40, PH15-41, PH45-99
Scottish Islands - HS1-9, KA27-28, KW15-17, PA41-80, PH42-44, ZE1-3
Other - AB25, AB31, AB33-38, AB41-56, FK17-21, HS1-9, IV1-99, KW0-14, PH15-41, PH45-99, TR21-25
Available Now
You May Also Like
Banquist in the News
"

We had so much fun doing it - my partner went from a non-cooker to chef with ease

"

The Telegraph

"

Designed so anyone can cook world class meals at home

"

Town & Country

"

Turn your kitchen efforts into Michelin Star triumphs

"

GQ